Real Southern BBQ
Let us cater your next party or wedding reception. We've been bringing the taste of genuine Mississippi BBQ and Southern Cuisine, along with our famous Hospitality, to the Pacific Northwest since 2004.
Catering Menu
Cart Menu
Welcome to
Mississippi's Delta BBQ
Whether you're planning a wedding reception, party or corporate event or just looking for a quick bite to eat at our cart, Mississippi's Delta BBQ brings the taste of genuine Southern cuisine to you. We provide quality catering for events of 10 to 2000 people. From our delectable smoked brisket, pork ribs, chicken and prime rib to our mouth-watering macaroni salad, coleslaw, and grilled vegetables to our smoked whole natural pig, we don't skimp on genuine Southern taste and tradition. And for a lunch on the go, our cart brings the bold tastes of the Mississippi Delta to downtown Portland. For real Southern BBQ in Portland, Oregon, Mississippi Delta BBQ can't be beat.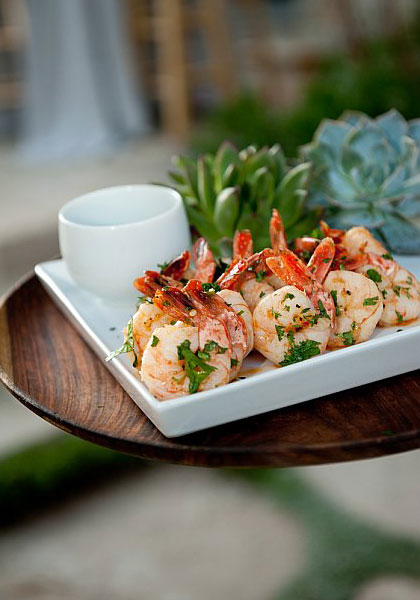 Quality Ingredients, Southern Tradition
Mississippi Delta BBQ's catering service brings together the finest traditions of Southern cooking and hospitality, making your event one that will be remembered for taste and excellence.
Seasonal Fruit &
Assorted Cheese Display
Smoked Prime Rib
with Bourbon Steak Sauce

"I am sure you've already heard how great the party was. Everyone was really wowed by the incredible food. We just love Brian and Chris. If Brian ever opens a restaurant, we want to come to the grand opening!"
— Candy Snyder

"We had so much fun at the engagement party. Thank you so much for the wonderful food – amazing. I know several people were asking for your # to smoke their turkeys/hams for Holiday season. I will pass your info along. Thanks again for making it such a success with the food."
— Lynette Simons

"Brian and his team catered my September wedding — and everyone (I mean EVERYONE) loved the food. Mississippi's Delta BBQ totally knocked it out of the park. The wedding day ended up being cold and wet, but we would have never known it inside the reception tent as feeding the guests hot BBQ made the evening pleasant and fun. I never got around to personally meeting Brian and his team, but everything ran smoothly and on time. Everyone had a steaming hot plate of food and smiles on their faces shortly after the buffet line opened. Mississippi's Delta BBQ's level of service, quality of food, and prices can't be beat in my opinion. I would recommend them to anyone looking for GOOD food that appeals to the masses, while also staying within a practical budget."
— Cambrie C.

"Mississippi Delta catered my wedding and I had no complaints! It went smoothly from setting it up, tasting the food, and the day of. My guests raved about the food and loved it! Awesome food, awesome company!"
— Katrina N.
Contact us with any questions you have or to schedule catering for your next event.